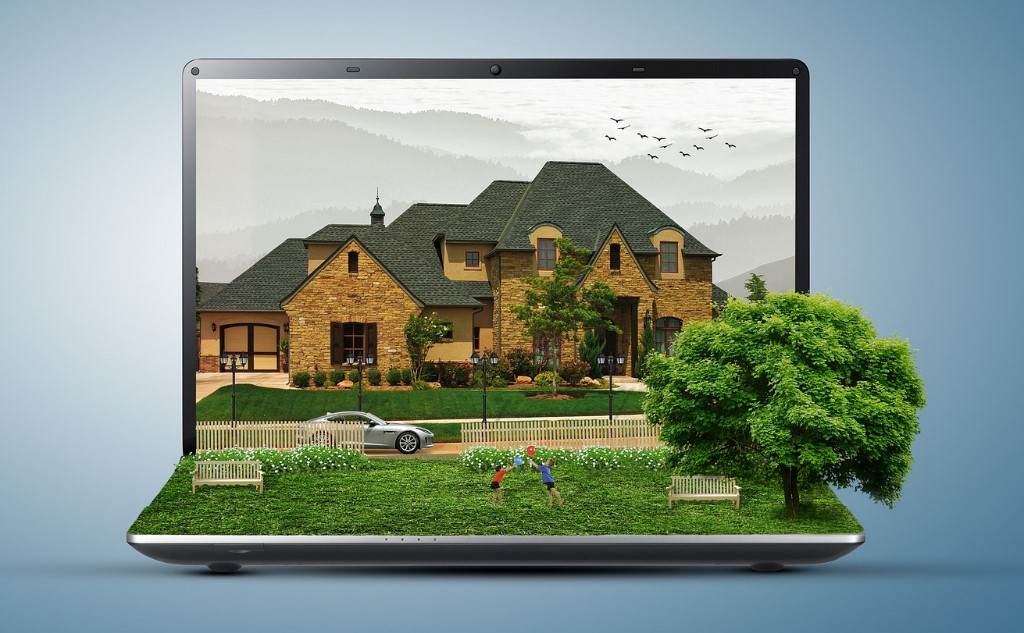 Dream... Plan... and then Protect Your Investment
Your home is likely the biggest single investment you will ever make. In buying a new home - just as in buying a new car or a major appliance - a warranty should be included in your purchase. Consider the following as you begin your journey in home ownership:
Planning your purchase or build
So you've decided to buy a new home. Now begins the exciting journey filled with anticipation, questions, and perhaps a bit of stress. After all, this may be the most important decision and investment you will make in your lifetime. Let us help you make your dream of owning a home a reality. By asking the right questions and following the right steps, you will become more focused and enter your journey of new home ownership on a positive note.
Research your finances
Before you walk out your door to begin looking at Show Homes, take a close look at your financial position. If you begin looking at homes before researching your finances, you may be swayed by homes beyond your financial grasp. And, let's face it, its pretty easy to rationalize and convince yourself you can afford that beautiful home that you fell in love with the other day.
Begin by asking a few questions:
How much can you comfortably spend each month on a mortgage, property taxes, and utilities?
How much will you spend on decorating and furnishing?
Do you have any financial debt? How long take will it take to dissolve it?
Are there any upcoming financial obligations to consider, other than your new home? New car? Children? Vacation?
Will there be any anticipated changes in income in the future?
Tip: Use the mortgage calculator located on the CMHC web-site to help you with your decision or speak with a representative from your financial institution.
Choose a builder
Choosing the right builder may be as important as choosing your home. This is the person responsible for building your dream home - your future. Look for a builder that YOU feel comfortable with. Everyone is different, with specific needs - so using your neighbour's builder may not be right for you. Do some research. Word of mouth is usually a good place to start. Keep in mind though, that many lending institutions insist that your mortgage be taken out on a home built by a member of a warranty program. Visit our Builder Member Directory for a list of builders in our Program. Take your time meeting with potential builders and discussing your needs with them. Don't be afraid to ask questions or take notes. Here are some questions to start with:
Do you belong to the New Home Warranty Program of Manitoba?
What areas of the city do you build in?
Do you have any Show Homes we can visit?
Can you meet our specifications within our budget?
When could you begin construction, and how long will it take to finish?
What if we want to make changes during construction?
Arrange your mortgage
Now that you have chosen your builder and have a good idea on how much you can spend, it is time to secure a mortgage. Not all lending institutions are the same. You will want to take into consideration: interest rates, your past history with that institution, access (online banking, hours of business, location), and the type of mortgage they are willing to provide to you (loan amount, lending rate, amortization, insurance, etc.).
Establish a relationship with your builder
You will now want to begin serious negotiations with your builder. Don't let this get in the way of forming a positive working relationship. If you have problems in the future, you want to be on good terms with your builder. Take your time to get to know and understand this person/company - their building methods, design types, materials used, building standards, and the other persons who will be involved in this project. And don't forget to ask questions - no matter how insignificant they may seem.
Choosing the right home
Be absolutely 100% positive on what you want your new home to look like, feel like, and operate like. A home should be both functional and comfortable. Discuss this with all members of your household, as every member will have specific needs and wants. Start by visiting your builder's show homes (if available) and looking over his/her building designs. Keep in mind all future considerations, such as additions to your family. Here are some other things to consider:
number and size of bathrooms & bedrooms
number of stories
storage/closet space
attached or detached garage
do you want a fireplace? Jacuzzi?
extra rooms for an office, den, library, fitness room, etc.
patio/sunroom/deck
types of appliances
materials used in construction (environmentally-friendly options, type of foundation, etc.)
When discussing your new home with your builder, be very specific. At the same time, listen carefully to his or her suggestions. Keeping the lines of communication open at all times will help the builder take your vision of the perfect home, and turn it into a reality.
Making the purchase
You've now decided on the specifics of your new home and are ready to sign on the dotted line. Be sure you have read your contract thoroughly and questioned anything that is not clear. Remember - no question is too small! Don't feel awkward about taking your contract to a lawyer for further clarification. We cannot stress how important it is that you are satisfied with every detail, right down to the colour of your cabinets. When you sign your contract you are forming a legally binding agreement between you and your builder. So, what happens if later on you change your mind on the colour of your cabinets? You should ask your builder this question long before your contract is drawn up.
Your contract will vary greatly according to the agreements made between you and your builder, such as your method of payment. For a custom built home, a builder will draw from the funds you have set aside for each phase of the construction. In other words, you are paying only for work done and materials used as the construction progresses. However, it is standard practice for a builder to ask for a deposit before beginning construction of your home, as a means of binding your agreement with the builder. The amount of the deposit will vary depending on the price of your home. In the event that a builder cancels construction or goes bankrupt, our Program offers deposit coverage up to a maximum of $25,000 on registered homes should the builder become legally obligated to refund your deposit but fails to do so.
From Construction to Possession
Construction begins
Now that construction has begun, you may simply be comfortable sitting back and relaxing for the next few months. Or you may be the type of person who may visualize themselves camping out on the lawn, watching every moment of construction. We suggest a middle approach. Keep in touch with your builder, but don't interfere with construction. If you made an informed and confident decision in the beginning when choosing your builder, choosing your home, and defining the specifics of your contract, you should feel confident that your builder will meet your expectations. However, this does not mean you shouldn't remain involved to some degree. Your builder may have already set out specific dates following each phase of construction when you can meet to view the home. If not, discuss this in advance with your builder before going down to check out the progress on your own. With your builder present, you can ask questions, and he or she can point out important aspects of the construction process that may benefit you in the future. Remember, if you opted to choose a builder from our Program and your home is properly registered, you can rest assured that any defect in workmanship and material will be resolved. Read more.
Taking possession
Construction is winding down, and you are now approaching the possession date. Prior to possession, your builder will likely arrange a date and time for your "walk-through". This is your opportunity to inspect your new home, to ensure that the details of your contract have been met. If you have established a good relationship with your builder, you should feel comfortable pointing out any items that you question or disagree with. At this time, you and your builder will compile a list of these unfinished items or corrections to be made, with an estimated time of completion. Be thorough in your inspection, and honest with your builder. (*The walk-through process is not mandated by the Program and every builder will be different. While this is a typical procedure, check with your builder to find out if this will be part of your purchase.)
At this time you will also sign any closing papers, of which will include the deficiency list, and your Certificate of Possession and New Home Warranty (Possession Certificate). If you haven't already done so, read your warranty carefully.Be sure that all information on your certificate is filled in correctly, especially your date of possession. Finally, make sure both you and your builder have signed and dated at the bottom. You will retain the white copy of the certificate, the builder will keep the yellow copy, and the pink copy will be forwarded by the builder to the Program. It is a good idea to make a copy of your certificate immediately and then place the original in a safe place. Once we have received our copy, we will send you an informational package by mail.
If you decide to sell your home, you may want to include your certificate in the sale. Our Warranty states: "In the event the original homeowner sells the home and transfers this Warranty Certificate to a subsequent homeowner, all the obligations of the original homeowner and the terms of this Warranty Certificate shall be binding upon any subsequent homeowner. Any prior acts, omissions, defaults or waivers of the original homeowner shall be binding upon the subsequent homeowner. In the event the home is sold further, this clause shall apply to any subsequent homeowners without limitation as if the homeowner from whom the home was purchased was the original homeowner."
First Year of Ownership
During your first year of ownership, keep track of any deficiencies you encounter and discuss with your builder. We recommend that you take pictures. IMPORTANT: you must make any warranty claims in writing to the Program concerning Defects in Workmanship prior to your one year anniversary of date of possession on most issues (such as flooring, cabinetry, doors). Please refer to section 2 on the back side of your Possession Certificate for information on your coverage, and section 18 to 23 on time-lines for the submission of claims. Visit Warranty Coverage and Making a Claim for more information. Remember that owning a home requires maintenance and not all the issues you encounter are due to the negligence of the builder. Along with reading and understanding your Warranty, we recommend that you read the Guide to Care and Maintenance of Your New Home and refer to the Construction Performance Standards if you encounter a potential defect. Do not hesitate in contacting our Program office if you have questions.